Caritas Rwanda joined the Saint Charles Lwanga Nyamirambo Parish on 19th November 2023, to celebrate the seventh anniversary of the International Day of the Poor. The ceremony began with a holy mass at the parish, followed by food sharing and the distribution of gifts to the poor.
Father Jean Pierre Albert Kaberamanzi who celebrated the mass, referred to the message of Pope Francis for this International Day of the Poor with the theme "Do not turn your face away from anyone who is poor" Tob 4:7. In this message, Pope Francis says that the celebration of the World Day of the Poor is a fruitful sign of the Father's mercy and a support for the lives of our communities and that its celebration becomes more and more rooted in the pastoral life of the Church, to enable us to discover ever the heart of the Gospel[1].
Pope Francis says that the elderly Tobit mentioned in this book did not only ask his son to worship God but also encouraged him to make concrete gestures, carry out good works, and practice justice.
After the Holy Mass, guests and around 200 invited poor people gathered in the Josephite Brothers Congregation's conference room at Nyamirambo to continue the celebration of the day. The speeches of various participants were centered on love and, more specifically, sharing with the poor. The lunch of the day was shared and various gifts were given to the poor in that event. In his speech, Father Jean Pierre Albert Kaberamanzi explained that the word Caritas means love, and added that this love must be accompanied by charity works towards people around us.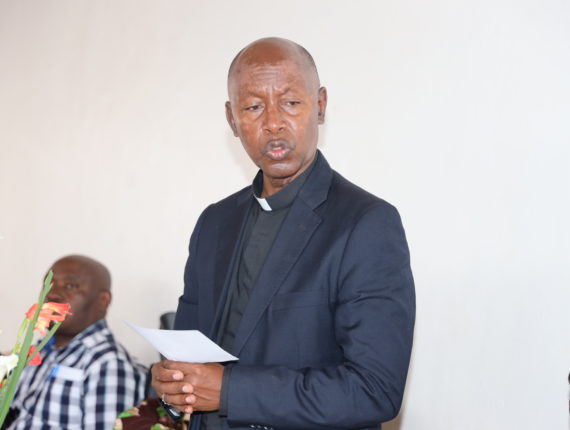 Nsabiyaremye Jean d'Amour, acting director of Caritas Rwanda's Department of Social Welfare, who delivered his speech on behalf of the Secretary General of Caritas Rwanda, said that the Church's teachings on love should be applied everywhere, that the person who receives assistance could also help someone else, if possible because even if a person feels poor, there is always someone else who may need his/her help. Everyone should listen to the poor, sympathize with the poor, and assist him/her.
Cécile Mukandamage, in her testimony, said that Caritas supported her enormously. "You know, it's not easy to live in Kigali while you are poor. But Caritas provided me with food, clothes, and a house rent fee", she said.
During the distribution of gifts, the students from Les Hirondelles de Don Bosco school offered school materials to the students from Rugarama Primary School. There was also the distribution of gifts (food) to the poor in this ceremony. The poor, who participated in the event, also received transportation fees of Frw 2,000 each.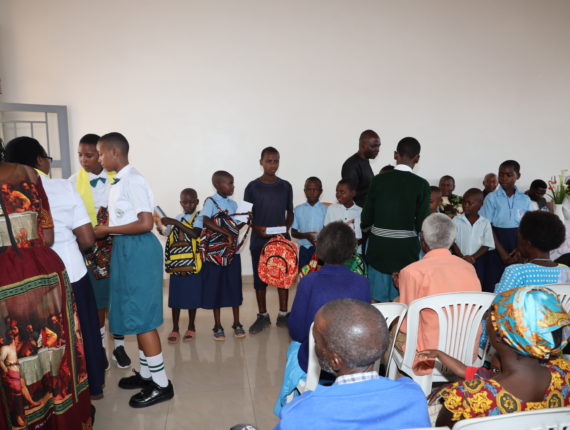 [1] https://www.vatican.va/content/francesco/en/messages/poveri/documents/20230613-messaggio-vii-giornatamondiale-poveri-2023.html