In partnership with Gakeri Catholic Parish of Nyundo Diocese, in Rutsiro District, on Tuesday 20th June 2023, Caritas Rwanda through its Igire-Gimbuka Program conducted a child abuse prevention campaign. This ceremony coincided with the closing of the Catholic Education Week in this parish.
The Catholic Education Week had the following theme: "Let's Raise a Capable and Polite Child." According to Father  Ndayisaba Donatien who celebrated the mass inaugurating the campaign, parents need to keep a close eye on their children's education, get to know their mates and bring them back into line if they start to misconduct.. Children can also provide advice to their parents if necessary, he added.
During the campaign against child abuse in Gakeri Parish, the children from six schools presented their traditional dances and pronounced poems whose messages called on children to have a good education and to fight. all forms of violence against them.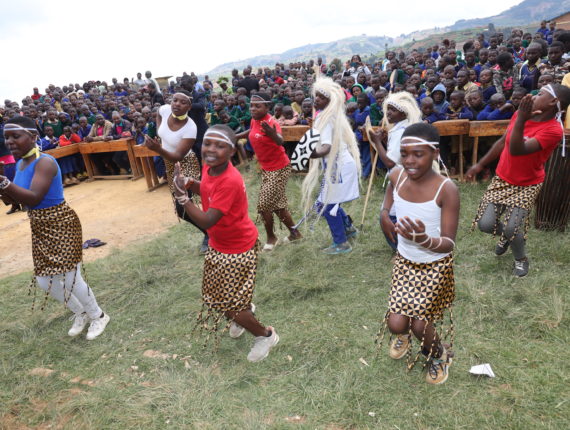 The speeches given by the various guests focused on the proper upbringing of children, calling on parents and teachers to take good care of children, while children should be concerned about the advice they receive. Musangirumutima Gaspard, District Chief of Investigation/ RIB in the Rutsiro district, encouraged the children who participated to avoid bad company, which sometimes leads them to take drugs and to follow the advice of their teachers and parents so that they become future good citizens of Rwanda.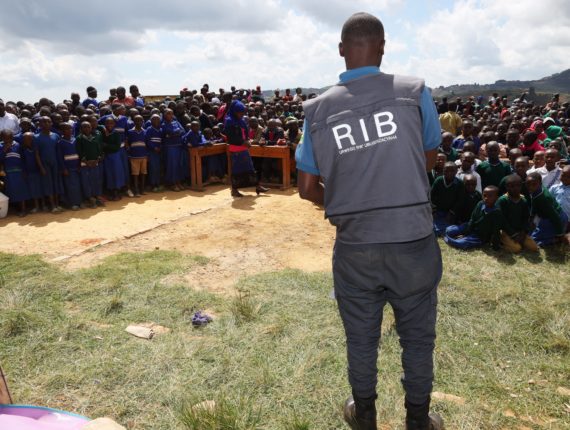 The day's messages also encouraged people to combat child abuse, which sometimes leads to teenage pregnancy, and men to avoid sexually abusing children. Everyone was asked to report any form of violence in good time.
The banners displayed by Igire-Gimbuka Program  during the ceremony had the following messages:
– May your voice join ours. Let's stop the gender-based violence.
Protect and report violence without delay.
– Men, your role is important in the fight against child abuse.
-Don't be deceived by those who want to soil your future.
During the ceremony, pupils from primary and secondary schools who had achieved good results received school equipment as a reward.